Meetings
Meetings are held at the Hidden Valley Ranch clubhouse located at 1615 Coyote Road, Prescott, AZ 86303 See maps below.

Meetings start at 6:00 p.m. and usually end around 8:00 p.m. They are held the fourth Tuesday of every month. November and December dates are scheduled to avoid the holidays. Meeting dates, speaker programs, and competition themes are listed in the Calendar & Announcements section of this website.
Everyone attending the meeting are asked to follow the CDC Covid-19 guidelines for group meetings based on the CDC's Covid-19 Community Burden Level for Yavapai County as posted on the CDC website at: www.cdc.gov/coronavirus/2019-ncov/your-health/gatherings.html
Our meetings consist of:
An overview of club business
A program pertaining to a specific skill or area of photography
A print or digital competition, which includes:

An exhibition
Discussion of the images
Judging
Ribbon/awards distribution
Guest and visitors are welcome to attend.
In addition to monthly meetings the Prescott Camera Club hosts periodic outings and workshops for members. To review a list of scheduled workshops/outings for 2022, visit the Calendar & Announcements page.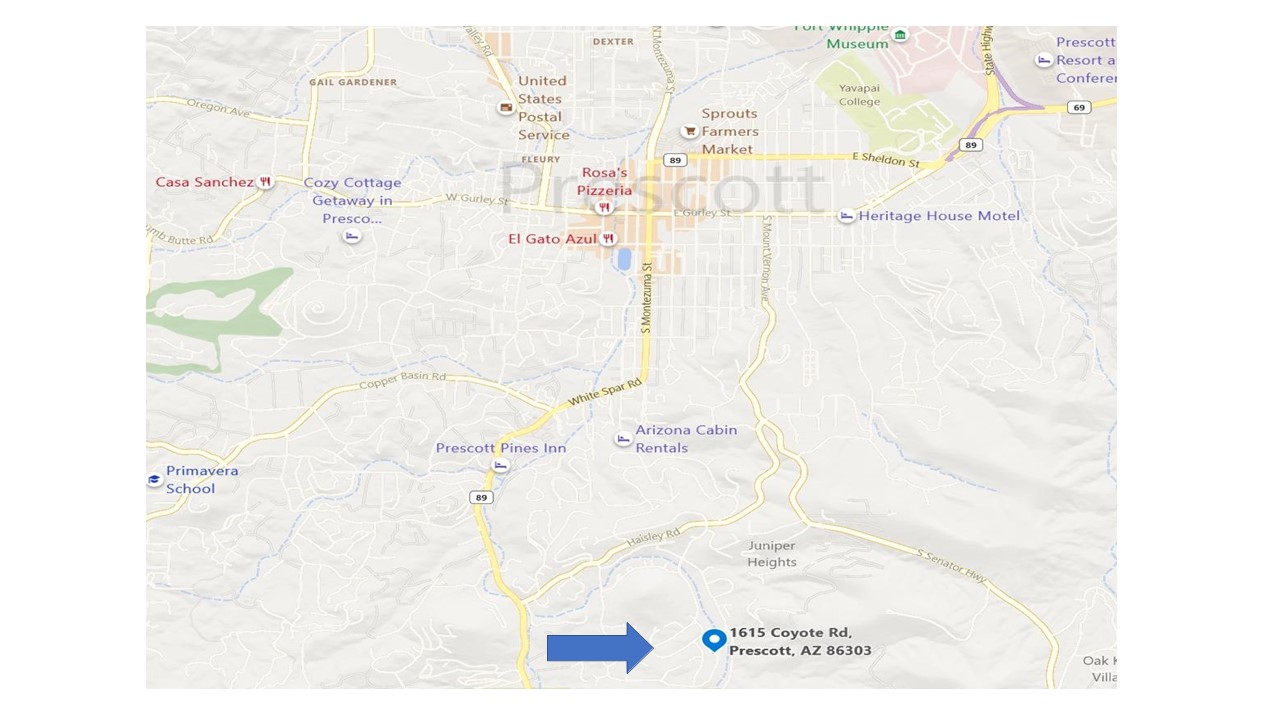 General Map of Meeting Location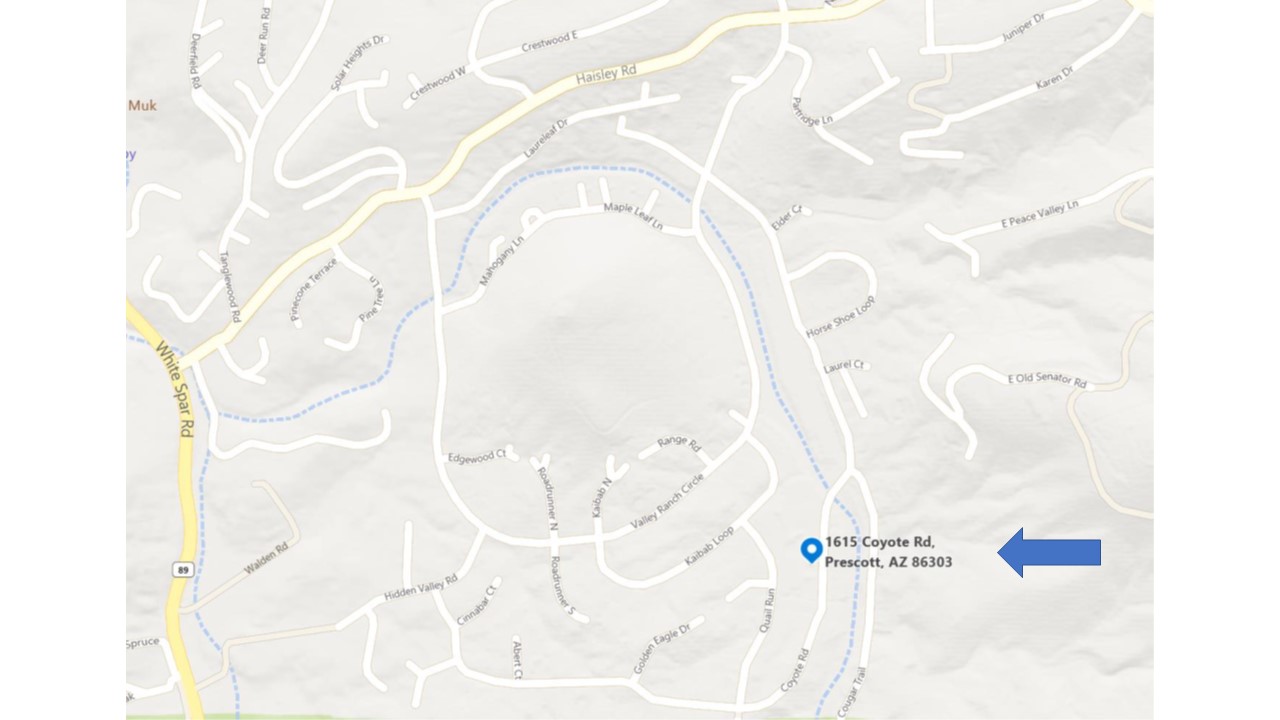 Detailed Map of Meeting Location